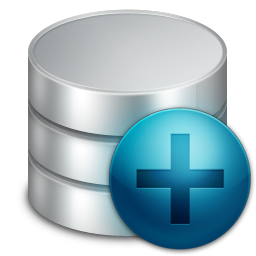 We are committed to the database repair company, we are proficient in MSSQL Mysql oracle sybase access exchange interbase Firebird database physical structure, such as database loss recovery and damage repair for more than 10 years experience, the success rate of almost 100% committed to global database repair services.
We developed has lost MSSQL database restore lost oracle database recovery tools lost the mysql database recovery tool And the access sybase exchange interbase database file is missing recovery tools such as the Firebird, our software is different from other data recovery software, our software is according to the structure of the database file From disk sector pieces of sculpture, so data recovery software can not solve your trouble, don't hesitate to contact us immediately.There will be a surprise.
Your database was wrong to perform the delete from table, truncate table ,drop table, you want to restore the data?Well, whatever your database is MSSQL or mysql or oracle or sybase, we can solve it.
Demand for service OR buy database fragments carving tools and database recovery tools, please contact us immediately. China QQ 254897536 OR Email 254897536@qq.com
Service Base price Recovering deleted files and photos $100
Recovering damaged disks and partitions $300
MSSQL Database Corruption Recovery $600
Mysql Innodb Recovery $800
Mysql MYisam Database Recovery $2000
ORACLE Database Recovery $2500
Sybase Database Recovery $1500
Access Database Recovery $200
Exchange Database Recovery $1500
Recovering RAID arrays and VMFS $ 1500
Interbase Firebird Database Recovery $800
MongoDB Database Recovery $5000
PostgreSQL Database Recovery $5000
My paypal account 1186505712@qq.com
Phobos Ransomware Recovery
Sodinokibi Ransomware Recovery
Dharma Ransomware Recovery
Ryuk Ransomware Recovery
Egregor Ransomware Recovery
Conti Ransomware Recovery
Nephilim Ransomware Recovery
Lockbit Ransomware Recovery
Phobos Ransomware Recovery
Rapid Ransomware Recovery
GlobeImposter Ransomware Recovery
Matrix Ransomware Recovery